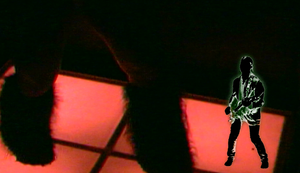 0:00/3:11

0:00/3:46

0:00/4:13

0:00/3:26

0:00/3:30

0:00/2:49

0:00/4:02

0:00/2:54

0:00/3:18
Located in Wisconsin and Colorado. Idledaze Media specializes in audio|video recording, music publishing and live performance. Our catalogue is 100% clearable (sync/master) Exclusive through us and other Non-exclusive partners. Idledaze all rights reserved.  
All media is registered for licensing film, video gaming, TV productions, advertising, commercial and non commercial projects.   
  Alternative Rock - indie - Americana - Blues - Easy listening - Metal - Hip hop - Rap
Idledaze accomplishments  
2008 Idledaze wins Emergenza Chicago best vocals and the band DIZastro takes The United States Regional title earning them a performance at the taubertal open air international battle of the bands in Rothenburg, Germany. 
2018 Idledaze performs with Safe Under the Tree at Colorado's Red Rocks Amphitheatre in the Rock Theater during the local artist showcase and the summer BBQ Beer festival. 
2021 Idledaze release of the album telomeres 
2022 Forever Green Remaster midwest tour
*2023 Sand Box E.P. Release and midwest tour with Safe under the tree 
Updates
Idledaze's 2023 E.P. SandBox is the sneak peek to the 2023 Full Length Album with Safe Under the Tree
Expected release: April 2, 2023
Read more…